KINGDOM HEARTS III - OFFICIAL ORCHESTRA Trailer 2017
10/17/2018

Square Enix drops new Kingdom Hearts 3 trailer!!
With a teaser for another trailer next month!!

Square Enix gave Kingdom Hearts fans another peek at Kingdom Hearts 3 today, with a new trailer for the role-playing game that debuted during the Kingdom Hearts Orchestra World Tour concert in Los Angeles.

Fortunately, for those who weren't able to make it to tonight's concert, Square Enix also posted a Japanese-language version of the trailer on YouTube.

At more than two minutes in length, the new Kingdom Hearts 3 trailer has plenty to absorb. There's some flashy action from Sora, Goofy and Donald Duck, and a peek at some cutscenes featuring Maleficent, Hades and Pete plotting, presumably, some evil business. Viewers also get a look at Mount Olympus and some dramatic pointing from Xemnas.

The trailer culminates with a tease: Square Enix says that another trailer for Kingdom Hearts 3 will be shown at Disney's D23 Expo on July 15. That trailer will reveal a new world.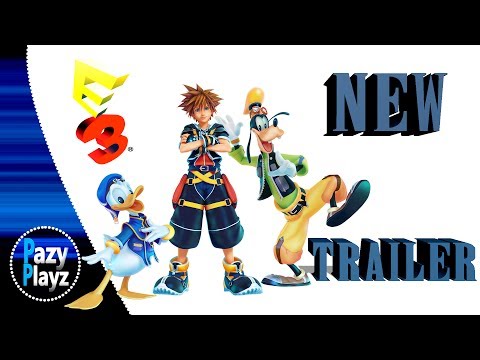 MORE ABOUT KINGDOM HEARTS III - OFFICIAL ORCHESTRA Trailer 2017